Research library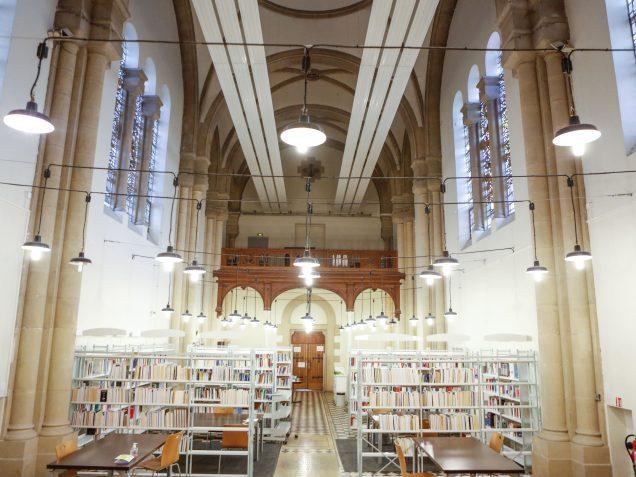 The Research library, located in the Espace Philippe Séguin, has the main mission of offering books essential to the work of researchers and students, specific to their field of study. Our documentary base is constantly enriched with the latest news.
Currently, more than 4000 research works are referenced on disciplines as varied as sociology, anthropology, political science, economics or the study of religion.
Housed in the former chapel of the Little Sisters of the Poor, the research library is an atypical place where a large number of research seminars and reading workshops are organised in association with the Mesopolhis laboratory.
Opening hours: Mon-Fri. 9 am – 6 pm
Registration and loan conditions
To register, borrowers must prove their identity by means of a receipt of fees issued annually by the school. This registration gives rise to the issue of a certificate of enrolment and a strictly personal magnetic card, and opens up rights in all the university libraries of Aix-Marseille.
Readers have free access to the shelves and the lending desk registers loan requests. It is not possible to borrow more than 3 volumes per collection and the maximum loan period is 2 weeks for works in the reading room and 30 days for works in the shops.
Doctoral theses and master's research papers can only be consulted on site.