Memories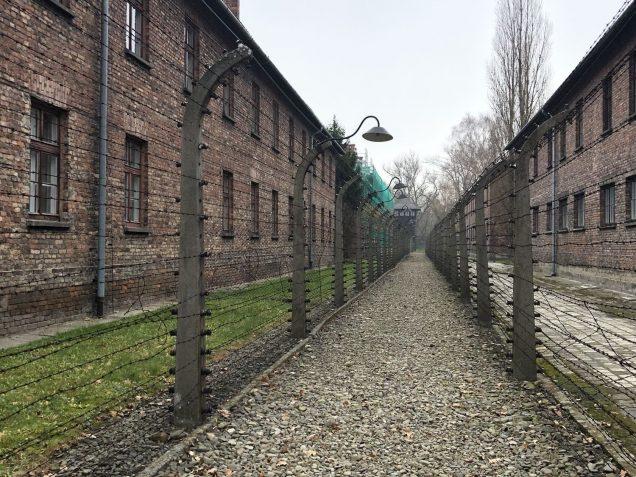 Sciences Po Aix, dans le cadre de sa mission de lutte contre les discriminations, organise chaque année un voyage à Auschwitz permettant à 20 étudiants de l'établissement et 10 élèves du lycée Saint Exupéry de Marseille d'être sensibilisés aux enjeux mémoriels.
Annual trip to Auschwitz
Passing on memory
Memory is not only the remembrance of the past, but also a civic awareness to be acquired in order to decipher the world in which we live. Throughout the year, educational events are organised by the management of Sciences Po Aix and the Excalibur student association to prepare for the trip to Auschwitz: visit and lectures at the Camp des Mille Memorial Site, reception and testimonies of concentration camp survivors, lectures by historians….
The 3-day trip is organised around 3 main moments: a visit to the Auschwitz-Birkenau camps, a visit to the city of Krakow around the key places of theSecond World War and an emotional and pedagogical work of restitution and reflection.
This trip is financed by the IEPEI democratization programme, whose objective is to help high school students from disadvantaged backgrounds to succeed in the common entrance exam of the 7 IEPs, but also to arouse their interest in higher education, in particular thanks to the relationships established between the high school students and the IEP students who participate in the programme; and to awaken a sense of curiosity and interest among the students about current events and major contemporary debates.Contact: Nicole BORDET nicole.bordet@sciencespo-aix.fr