Event
Screening of "Hitch, an Iranian story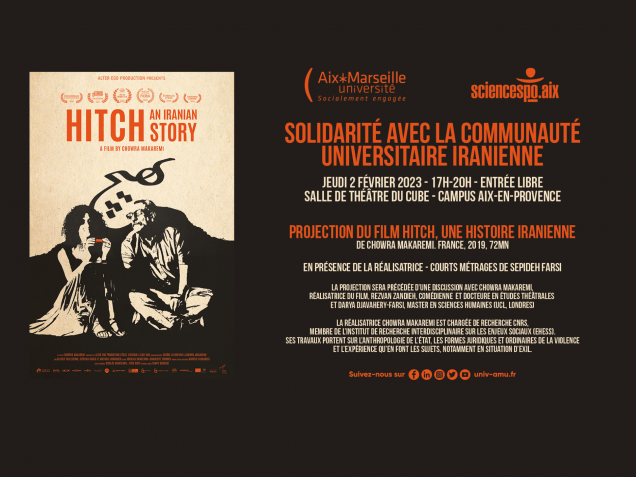 Jeudi 2 février à 17h00 au Théâtre du Cube à Aix-en-Provence.
In solidarity with the Iranian university community, the screening of the film Hitch, An Iranian Story by Chowra Makaremi is scheduled for Thursday 2 February at 5pm at the Théâtre du Cube in Aix-en-Provence.
The screening will be followed by a discussion with the director.
Synopsis:
Iran, 1988. Thousands of political prisoners, locked up since the aftermath of the 1979 revolution, are massacred. The latter, revolutionaries opposed to Khomeini, are liquidated in the greatest secrecy. Among them, Fatemeh Zarei, my mother. While the Iranian state still denies its crimes and is still trying to erase the traces of them, the film goes in search of places, objects and gestures that will allow the silence to be unravelled, where only the intimate remains as a testimony of a policy.
*Original version with French subtitles